Hi everyone!
I got some great news this week! :D
If you want to skip the story, scroll straight to "
FIN
".
Story Time!
I saw a post on Reddit's
/r/unity3d
asking if anyone was interested in writing quality Unity tutorials for
raywenderlich.com
.
Of course I send a PM right away!
After talking a bit, I got sent a tryout, which was a test of my editing skills.
I tried my best at it, it's been a long time since I wrote a tutorial but reading countless tutorials on Unity over the past years did wonders.
After a few intense evenings of reading ,editing and checking everything countless times, I send an e-mail with the solution back to the team leader.
I was quite nervous for the result, I thought I wouldn't get an answer for at least a week.
Against all my expectations, that same evening my phone furiously vibrates to notify me of a new e-mail, an e-mail from the team leader!
With sweaty palms I open the e-mail and quickly skim through it to find the words "We're sorry..." or "Unfortunately... ".
I couldn't find them!
Midway in the mail I see the epic words "Congratulations, welcome to the team!".
Excited as a puppy that feels the fresh grass under his paws, I jump in the air and shout "Fuck yeah! I did it!".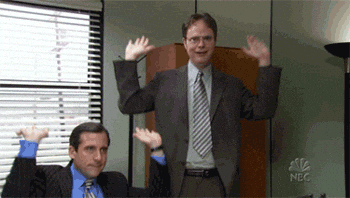 I plop down in my seat and let it all sink in with a wide grin on my face.
Finally the time has come for me to have a chance to devote myself doing what I love most.
FIN
So now I'm the newest unity team member at
raywenderlich.com
! :D
We're starting to get a great team together, so look forward to some awesome Unity tutorials!
Cheers!